Our gym area is one of the largest in South Brisbane and has all the weights and cardio equipment you could ever need for your workout. All of our equipment and weights are brand new. Want to try before you buy? We now offer a 5 day free trial!
Our gym is large and spacious.
There is a wide variety of pin weight machines as well as barbell and dumbbell weights that go up to 70kg for those of you who love lifting weights. You can work out in space and comfort.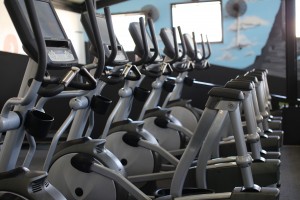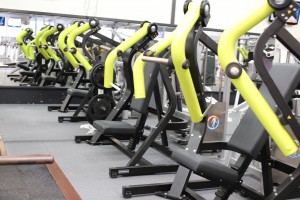 The treadmills, bikes and stair machines are fitted with headphone jacks so that you can watch your favorite Foxtel channels on the televisions in front of the training area while you improve your fitness.
Get a gym program from one of our personal trainers or simply enjoy training in a gym large enough to cater to everyone's tastes.
If you like to challenge yourself, check out our custom built cross training facility, called the Colosseum.
We have a range of gym memberships available so make sure you join AJ's today. We are more than just a gym – we're a fitness family!
To inquire about our 5 day free trial, please fill in the form below.
Contact Us To Find Out More