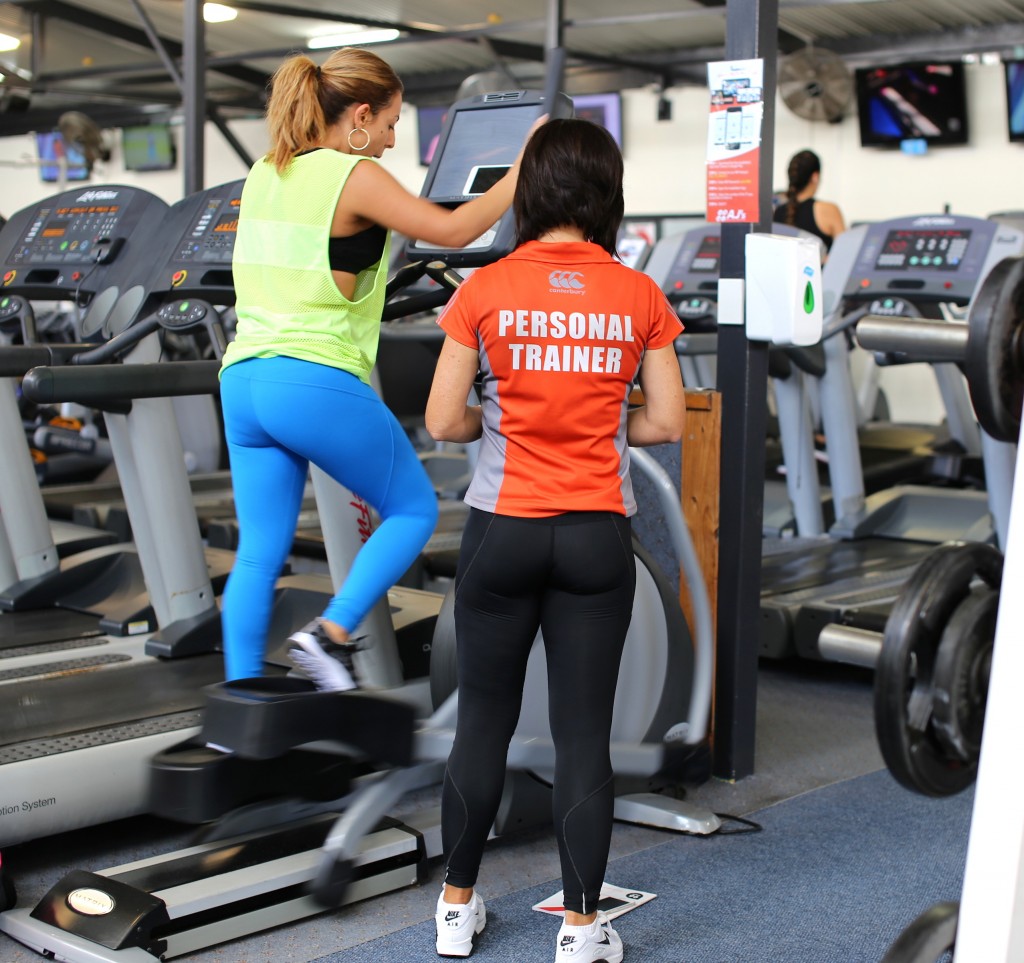 Personal training is a great way to ensure that you make the most out of your membership and that you achieve you goals. Ourfun, friendly personal trainers can not only help you perfect your training regime, they can also help you with your form and technique, and help you get ready for a big event.
Why should you partner up with one of our personal training pros?
Results – They plan everything so you can achieve you goals fast.
Technique – Learn the safe, correct way of exercising to avoid injury and maximise results.
Motivation – Our personal trainers get you into a good routine and keep you coming back for more!
Variety – Learn new exercises to make things interesting and keep your body guessing.
Personalised – Get training advice that is especially suited to your body and your goals.
OUR PERSONAL TRAINERS
JODIE KILMARTIN
Being a busy mum of four and helping run a business from home, I know it can be tough to find that ME time. My mission is to encourage clients to find that time and through the best suited training program reach their goals. My motto is "Aspire to Inspire".
I have Cert 3 and 4 in Fitness, First Aid and CPR, and am registered with Fitness Australia. I am a Punch Fit Trainer and a women's functional fitness trainer and my specialties include weight loss, competition preparation, fitness training for older adults, and children's fitness.
JARROD IVORY
I first began my journey in the fitness industry over 15 years ago. Recognising my passion for coaching and mentoring, I first enhanced my skills through development opportunities of elite individuals within the Rugby League industry. I then applied these skills within the corporate world, using the basic principles to motivate teams and drive successful outcomes.
As a father, I understand the personal challenges we face overcoming the many obstacles to achieve our fitness goals and the importance of living a healthy lifestyle for you and your family. Therefore I felt an overwhelming desire to formalise and update my credentials through a Certificate 3 in Group Training and a Certificate 4 in Personal Training and Fitness, so as I could focus on helping people to achieve their health and fitness goals.

TRISTAN HUGO
Tristan is a certified Personal Trainer with over four years' experience. He works closely with people to achieve their health and fitness goals by developing and implementing customised fitness programs tailored to each individuals' specific needs and goals.
Tristan doesn't use a 'one size fits most approach'. Every program and session will be customised to you, your goals, stregnths and weaknesses, your likes and dislikes. Tristan makes sure to design programs in an interesting and challenging way to keep you motivated.
QUALIFICATION
•Personal Trainer - Certificate IV in Fitness
SPECIALTIES
•Functional fitness
•Strength/conditioning
•Core stability
•Fat/weight loss
Tristan prides himself as your personal trainer as not only being your coach, but also a good friend. A good friend will not let you fool yourself, and he won't allow you to hold back during your workout.
So let's get to work on creating the healthier, fitter, better looking you!
SCOTT BYRON
Scott is back on the AJ's PT Team!
Scott has been a PT for over two years and has a passion for exercise and fitness. His passion is evident through his determination to get the most out of his clients.
Scott specialises in body building, power lifting, weight loss and improving his clients' general well being.

Contact us to book a session with Scott!
JACOB FEIGE
Introducing ....
The newest member of the AJ's PT team, Jacob!
Jacob is passionate about getting the most out of every session with his clients. Whether your goal is muscle building, fat loss or you simply want some new ideas for your training!
Jacob specilises in body weight exercises, strength and endurance training, muscle building and improving overall health and well-being.
Having a Personal Trainer on your side, even if it is for just one session per week can keep you motivated and on track to achieve your fitness goals.

Ask one of our friendly receptionists if you'd like to start training with Jacob!
Contact Us To Find Out More